Foot pains and complications are common in most people. However, most people do not know what to look for when choosing podiatrists. New study reveals 68% of people suffering from foot complications do not know what to look for from a podiatrist.
It is important that you be aware of all the different things you can do to ensure you feet are in the best shape since it is the one that helps keep you in motion. There are over 300 foot issues that you can face; hence getting the best Podiatrist is the best option to help keep your feet in good health.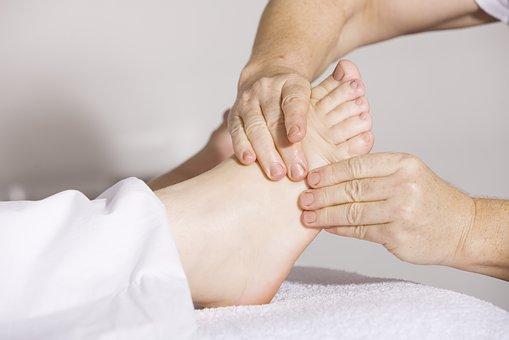 However, there are many people out there who claim to be professional Podiatrists. This makes the process of choosing the right Podiatrist one of the most challenging tasks in life. Never go to a Podiatrist because he or she is located near your workplace or home. Here are six things you need to consider when looking for the best Podiatrist.
1. Podiatry Experience
Most people will visit a hospital or clinic complaining of foot pains. An experienced podiatry will be in a position to quickly access their condition and come up with the best diagnosis. Getting podiatry experts who have experience in dealing with different foot ailments such as bunions, broken toes or plantar fasciitis are the ones who can quickly and easily recognize a problem and come up with the right treatment. Make sure to ask how long the Podiatrists has been in the industry when looking for one.
2. References
You can ask your family members, relatives or trustworthy friends if they know of any professional and experienced podiatrist Houston. However, it is advisable that you ask someone who has previously suffered a foot injury or condition like yours. It is important that you seek opinion from different people so as to make comparisons.
3. Your Medical Condition
There are certain medical conditions that can have an impact on your foot health. For example, fibromyalgia and diabetes can easily cause foot pain and chronic foot wounds. In case you are suffering from a health condition which has a related foot complication, make sure you share it with your prospective podiatrist. Ensure you only settle for a foot doctor who is capable of addressing your podiatric complications.
4. Convenience
There are times when even podiatrists with lots of experience and expertise might not be the right foot doctors for you. This can be attributed to how easy it is to get the right treatment. For example, does the prospective foot doctor have working office hours that can fit onto your schedule? Does his or her practice accept your health insurance? Insurance is one of the main factors any foot patient consider when choosing a Podiatrist since the in network doctors will be much cheaper compared to the out of network doctors. The answers to these questions can help determine if you will be working with the foot doctor or not.
5. Specialization
There are different types of foot injuries and conditions. Most of the best podiatrists in the market are known to specialize in treatment of a particular condition or complication. Some of the areas Podiatrists specialize in include sports injury, surgery, bio-mechanical and many others. Make sure you are inquisitive so that it helps you choose a doctor who specializes in the treatment for the problem you have or are suffering from.
6. The Best Podiatrist Understand The Importance of Orthotics
The best podiatrists in the industry know how to look after the various kinds of foot problems before the condition worsen. For example, they have knowledge of how foot ailments such as plantar fasciitis can get treated using the right shoe inserts and how they can correct the abnormal gates and other problems seen in kids.
It is important that you choose a podiatrist you are comfortable with. Your foot is a very sensitive part of the body and should be handled only by the best and experienced podiatrist in the industry.