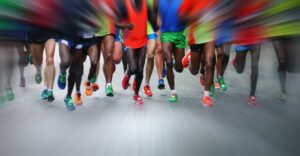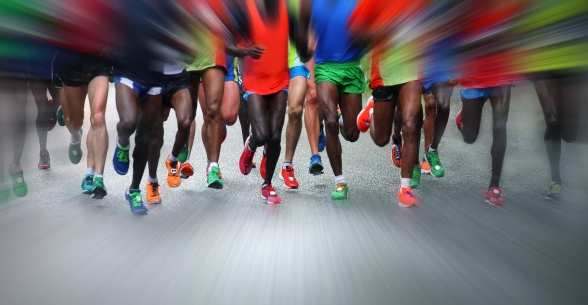 "The foot is an engineering marvel and I've dedicated my career to making the foot function and feel better."
– Sherman Nagler, DPM, FACFAS
"Houston's Foot Doc"
All parents reminisce about how exciting it was to watch their kids puzzle out the mechanics of standing and begin to toddle around on their own two little feet. Magical! Since we each took our own adorably-awkward first-steps, our feet have supported and literally carried us throughout our lives… And, still do!
But what do we do for them?
Mobility requires a careful orchestration of 26 bones, 33 joints, and more than 100 tendons, muscles, and ligaments located in the foot. High heels, high impact, and a high probability for injury means high risk for the fragile foot.
Dr. Sherman Nagler has three simple and effective tips to maintain healthy feet:
TIP #1: WEAR SHOES THAT FIT
What size shoe are you? Are you sure about that? Research suggests that there's a 35% chance you are wrong – by at least half a size! America's feet have grown a full size in just 30 years. Today, women and men average size 8½ and 10½, respectively. Nagler recommends having your feet measured by a professional every 3 or 4 years.
TIP #2: GET ACTIVE
Strengthen and stretch your feet, ankles and leg muscles to prevent common injury and even reduce your risk of trauma from a fall. Wearing heels make make women four-times more likely to have foot problems, compared to men – and everyone's risk for problems increase with age. Visit your podiatrist for information and help to find the best exercises and activities that are right for you and your unique feet.
TIP #3: SPEAK UP
Just cold feet, or is limited circulation a symptom of a bigger problem? How often do one or both feet fall asleep, feeling numb or tingly? Do toenails have spoon-shaped indentations, or does activity result in foot pain or swelling?
If you answered yes to any questions above or ignore other symptoms, like chronic discomfort, contact your podiatrist immediately. Your feet may be trying to warn you about more serious, possibly life-threatening problems, like diabetes or cardiovascular disease. It is vital to pay attention to your feet and share any abnormalities or concerns with a medical professional.
[Dr. Nagler achieved board certification in 1985 and continues to dedicate his career in medicine to podiatry. Earning him the nickname, "Houston's Foot Doc," his expertise and innovated techniques in foot and ankle surgery attract even international patients to the Texas Medical Center, and keep Nagler active at Houston Methodist Hospital, Memorial Hermann and Park Plaza, where he serves as Chief of Podiatry.]
"If your feet feel good, you feel good, " said Nagler. How many years have they supported you? Start with Tip #1: contact the Nagler Foot Center for an appointment today. Email questions or call 713-893-5620 and get back your healthy feet.
(If you're wondering, spoon-shaped indentations of the toenail are a sign of anemia. Talk to your podiatrist for more information.)