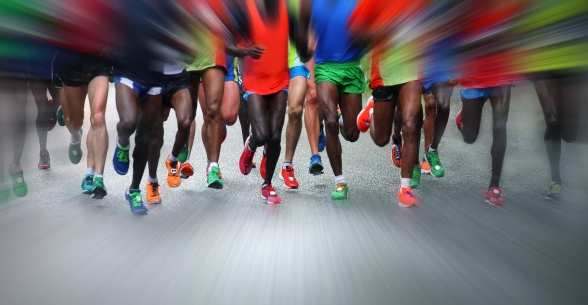 The Texas countryside has erupted in wildflowers and bluebonnets. Their bright colors splash across the landscape and trumpet the arrival of springtime's warmth. The change of season is reflected in the softening weather and in the day's fashion. Fabrics are lighter, hemlines are shorter and heavy boots are replaced by slip-ons and sandals.
…Or are they?
How do you feel in a breezy, open-toed shoe? Are you embarrassed of an unsightly foot deformity, likely causing you pain? Perhaps it's been gradually worsening over time but face it: foot problems are big problems.
Foot pain is a commonly reported issue, experienced by more than 75% of Americans, but one primarily shared by women who are four-times more likely to develop foot problems compared to men because of high-heeled shoes. A hammertoe, sometimes referred to as claw-toe, usually occurs in the second toe but can present in any of the middle toes. Pressure has caused the first knuckle to contract and pain will continue to increase and become more severe over time, as the tendons shorten, tighten and tense.
And, as one of Houston's leading podiatric surgeons and specialists, he should know. Nagler Foot Center invests in leading-edge technologies and remains one of only a handful of specialist groups in the region capable of handling some corrective procedures with minimal scarring.
"Foot problems, like hammertoe and bunions, that cause pain but also make a person feel deformed and ashamed are simply not acceptable. I have dedicated my career to making the foot function and feel better, but also look better, too."
"It's time to stop buying moleskin, to stop ignoring boxes of strappy sandals, hidden away in your closet – it's time to stop putting it off," said Dr. Nagler. Schedule an appointment with Nagler Foot Center today, or contact Houston's Foot Doc with questions via email or by calling 713-529.1010.
"This summer, you deserve the choice to wear any shoe you want."