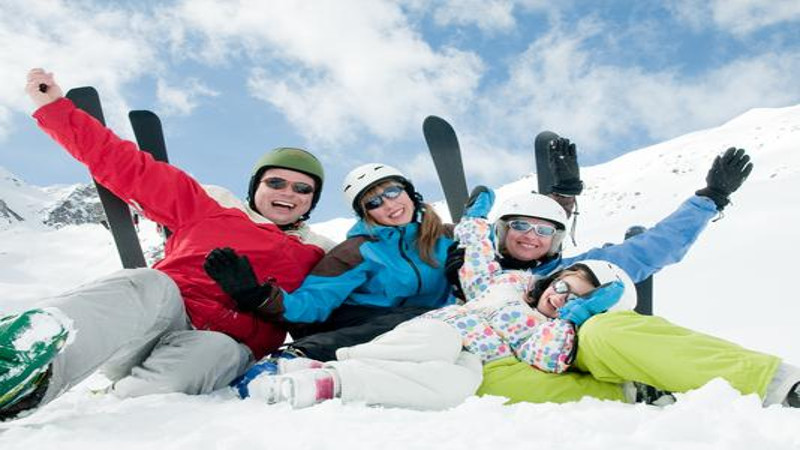 In the winter, many of us love to be in the mountains snowshoeing, skiing, or snowboarding, while the rest of us would rather be indoors reading a good book in front of a roaring fire. Either way you could be faced with winter foot problems that you'd rather avoid. Here are tips to help prevent or alleviate these problems.
Dry or Cracked Heels
Cracked and dry heels have many causes but dry, winter air is definitely one of them. During the winter, but if you keep a wood burning stove going, use baseboard heat, or one of those portable heaters you can dry out the air to such an extent that your feet can become dry and cracked.
Use a moisturizer such as Gold Bond Foot Cream with Shea Butter.
Use as often as needed but be sure to apply before bedtime and cover with socks if you can.
Gel socks – during the day you use gel socks for 15 minutes to soothe and heal your feet.
Vaseline or Vicks Vapor Rub with socks at bedtime
Fractures
Winter sports enthusiasts will certainly put themselves at greater risk for ankle, foot and toe fractures. The rest of us can easily slip on slick sidewalks and stairways. Texas winters are not like others but last year with record lows reaching 20 degrees 10 different times; we have to make sure that we take care of your feet.
Keep your body physically fit for your favorite outdoor sport.
Your body needs to be able to handle the twists and turns that are inevitable for skiers and snowboarders.
Wear the right footgear for the season and make sure they fit properly.
Also, wear low heels and shoes that will give you some traction.
Use handrails or other assistance to get down stairs safely.
Blisters
Dry feet and friction cause blisters. Participating winter sports will make blisters more likely. Here are some simple tips to prevent them.
Wear shoes that fit (heels are common places for blisters and a heel that doesn't stay in place in a shoe can be a blister maker).
Wear socks that wick away moisture (sweat can also cause blisters).
Use a piece of surgical tape on the areas of your feet that tend to blister.
Heel Pain
Heel pain is very common in people with flat feet. And in the winter we may be less active which can tighten up our calf muscles. As soon as we hit the slopes or do some snowshoeing we're pulling on those tight calves which in turn can activate our heel pain.
Make sure you get yourself in shape before you go on the slopes and that includes doing proper stretches to get your calves loosened up. Tight calves are one of the key factors in plantar fasciitis.
Weight gain can cause your arches to fall. Check your shoe size so you can make sure you are wearing shoes or ski boots that fit. The flatter your feet the more likely you'll get heel pain.
Call us today at 713.529.1010 for an appointment. Often same day for emergencies. You can also request an appointment online. At www.Foothouston.com
Houston foot and ankle specialist, Dr Sherman Nagler offers foot care for patients with bunions, heel pain, diabetes, fungal toenails, ingrown nails, and surgical solutions in Houston and the surrounding areas.
Follow Houston Podiatrist Dr. Sherman Nagler on Facebook, Twitter and Google plus