Also know as PAD, occurs when the blood vessels in the extremities, particularly the legs, become blocked or inflamed, restricting circulation and blood flow in the legs. PAD is a fairly common condition, and affects as many as one in 20 Americans over the age of 50, according to the National Heart, Lung, and Blood Institute. Similar to coronary arterial disease, where the arteries that supply blood to the heart become clogged from a buildup of plaque and fatty deposits, blocked arteries in the legs can increase the risk for heart attack and stroke when left untreated or less serious could cause foot problems.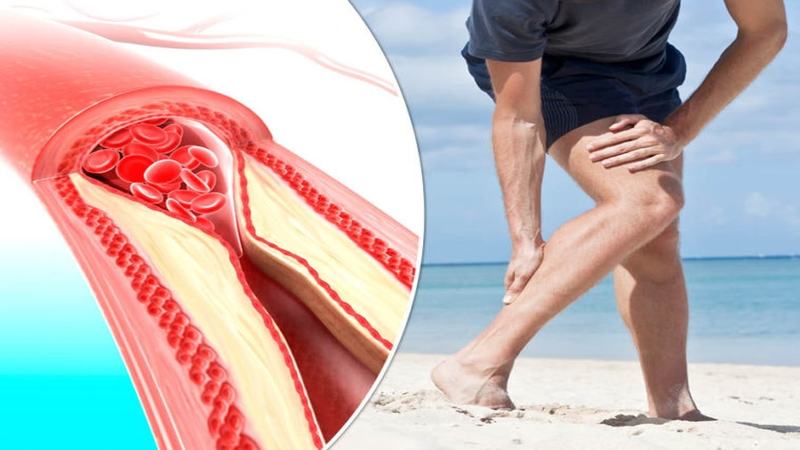 While many people with peripheral arterial disease may not experience any symptoms, the decreased circulation in the legs can make it difficult and uncomfortable to walk and move freely. Nagler Foot Center offers diagnostic services to help patients determine whether they are suffering from, or at an increased risk for, developing peripheral arterial disease.
Who is at Risk for PAD?
Direct causes for the plaque buildup in the arteries that lead PAD are unclear, but there are certain risk factors that can increase the risk for developing the condition.
Age – PAD is most common in people over 50
Race – African Americans are twice as likely to develop peripheral artery disease
Medical history – patients with a history of heart disease and stroke have a one in three chance of also developing PAD
High blood pressure and cholesterol can contribute to the formation of artery-clogging plaque build-up, compromising blood flow and circulation to the legs
Diabetes
Smoking
Obesity
Please visit Houston's Foot Doc, Dr. Sherman Nagler every six months to maintain healthy feet. Contact Nagler Foot Center at 713-893-5620 or visit www.foothouston.comto schedule an appointment.