Are you sick of dealing with the discomfort and unpleasant appearance of Hammertoe? Don't resign yourself to symptoms that are treatable by excellent doctors in your neighborhood; call Sherman Nagler Houston's Foot Doc today to be matched with a specialist who truly cares. With our help, you can breathe easier knowing your hammertoe treatment is in good hands!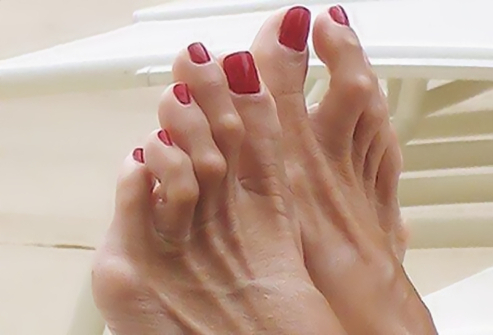 At Nagler Foot Center, our team of friendly and highly trained professionals is dedicated to protecting and maintaining the health of our fellow members of our community and beyond. We're able to provide top tier podiatric care by combining our leading doctors' advanced training in cutting edge podiatric techniques with our state-of-the-art, technologically advanced facility.
We're proud to offer personalized care to patients of all ages in an environment where every member of the family can feel comfortable, respected, and welcome. We offer a wide variety of services fit to treat the entire family, including custom orthotic devices, heel pain treatment, foot surgery, digital x-rays, laser treatment for nail fungus, diagnosis and treatment of injuries, bunions, hammertoes, flat feet, plantar fasciitis, Achilles tendonitis, developmental ailments in children, gout treatment, comprehensive diabetic foot care, diabetic shoes, and the treatment of warts and other skin ailments.
In other words, if you're suffering from a case of hammertoe and in need of hammertoe treatment, you'll be doing yourself a real favor by giving our office a call! Hammertoe is an uncomfortable condition that can occur as a result of the deformation of the bones in the toe. The condition worsens over time as bones fuse in deformed shapes, so be sure to call our office right away.
Please call Nagler Foot Center with any foot ailments you may have. "Houston's Foot Doc" Sherman Nagler
713.529.1010 or visit our website at www.foothouston.com